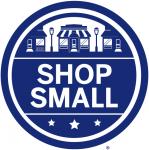 It's the offer that got me to start this blog, and it was such a great deal that I thought it would never be repeated again… Shop Small from American Express is back this July!
Unfortunately, there's been a few changes this year: it appears that Amex have learnt their lesson in regards to unlimited cashback. You can only get up to ten transactions reimbursed per card (up to a value of £50), and you only get £5 off when you spend £10, so you're getting a discount rather than a freebie. Still, 50% off is a pretty good deal in my book!
There's a variety of shops, food stalls and pubs on the list, so I'd highly recommend you take a look, and make sure to register your card before you head out.
How it works
You need to register online with your card(s) before you shop.
Check out the list of eligible locations by popping in your postcode on the Amex Shop Small site.
Spend £10 in store on your registered Amex.
You'll get an email confirming your purchase shortly (this will take longer if you're using ExpressPay contactless).
Tips to get the best value (based on last year's promotion)
You can use this offer in conjunction with any other offer, so long as the spend on your Amex is over the £10 threshold – e.g. Taste Card, Vouchers, etc.

Cards on the same account (supplementary cards) are eligible for the promotion in their own right. I'd recommend getting your relatives to add you to their account and returning the favour…
The discount probably won't work if you try to use it in different branches of the same shop. To stay safe, use it only in one of the locations.
If you have multiple Amex cards (including cards issued by Lloyds TSB and MBNA – mostly frequent flyer rewards cards), each of these are treated separately. Make sure you register each one!
If you don't see the credit in a week or two, or the merchant doesn't take Amex, get in touch with customer services: call the number on the back of your card, or send an email using secure messaging: they were pretty good in getting the credit added manually last time.
Don't have an American Express card?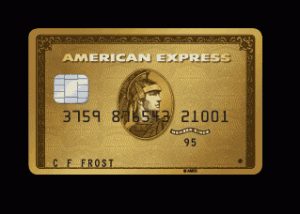 I recommend you get a Preferred Rewards Gold Card: whilst it has an annual fee, you get the first year free. Plus, if you sign up through Top Cashback, you'll get £60.60 cashback, and if you spend £2,000 in the first three months, you'll get 20,000 Membership Rewards points, worth £100 in Amazon vouchers (other retailers, frequent flyer and hotel schemes are also available). You'll also get two airport lounge passes, useful if you're travelling and want somewhere to relax with complementary drinks and snacks before your flight.
That's a total of £160.60 worth of free stuff (plus the 2 Lounge Passes), and you haven't started with Shop Small yet!
You should put something in your diary to cancel the account after one year to avoid getting charged the £125 annual fee, and I don't recommend you use this card after you reach the £2,000 threshold: the cashback is equivalent to 0.5% (if you convert the Membership Rewards points into Amazon vouchers – it might be more if you convert them into airline miles), and there are a few other cards on the market that can beat this cashback.
Please note that I earn a £12.50 commission if you are a new Top Cashback user and click through the link above, at no additional cost to you.