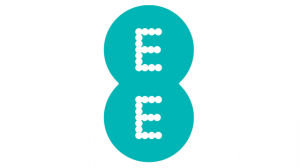 I've recently come to the end of my free Sky TV and Broadband subscription (a special offer when Sky bought O2's home broadband division), so I've been on the look out for some great deals for a new plan. I don't live in a Fibre area (apparently we're too close to the exchange), so this plan is ADSL.
You'll need to be an Orange, T-Mobile or EE customer, but you'll probably already have an Orange SIM card somewhere for all of those 241 Wednesday cinema offers. If not, just pick up a free SIM card online, or from your local supermarket (it's usually about £1). You'll need to use this SIM card every 90 days to qualify, so you'll probably have to top it up with £10.
How to sign up:
Get an EE sim card – you'll need the mobile number to complete your order
Go to the Quidco site, sign up (if you haven't already, we get to split a £2.50 sign up bonus…), and go to the EE Broadband page
Make sure your Adblock is disabled, and click through to the EE site. Make sure to select to pay your line rental in advance, complete your order and wait for your new router to be delivered
How good is it?
EE broadband download speeds seem slightly slower than Sky – I was getting 19Mbps, and am now getting 17Mbps. Although, I'm not really complaining, since there's a pretty big price difference between the two. Upload speeds seem fairly stable between the two.
There is traffic management on EE broadband for P2P and usenet at peak hours (16:30 – 01:00), so if you're a heavy downloader, you'll need to switch to off-peak times or get a VPN.
They also didn't seem to put through my line rental saver on my first bill – I called up and they're giving me a refund for the price paid so far though.
Seen this elsewhere?
They've written about this on Money Saving Expert, but give you a link through their own cashback site – they're offering a £100 Amazon.co.uk voucher, but you can get £130 cash through Quidco (with a 7% bonus for Amazon vouchers if you are a premium member) – as there's an asterisk next to their deal, you can see they're getting paid – and judging from the cashback available elsewhere, you can see where £30 is going…
More cashback?
Note that this offer seems to be flipping between Quidco and TopCashback – when it's on TCB, you get £136.50 cash (£143.32 in Amazon.co.uk vouchers) if you are a premium member (£5 a year). It seems like it should be back on TCB in a week, but it's up to you to decide whether you want to risk it coming back.
How it's calculated:
The headline £2.50 price is based on taking out the £132 annual line rental, which should be wiped out by that £130 cashback. Don't forget that this is eligible for 3% cashback with the Santander 123 current account too.
Note that cashback isn't 100% guaranteed – but I've never had an issue before.