If you've got a mobile from O2 (or have one of their SIM cards to register the application), you're entitled to some free stuff, thanks to their Priority Moments program (available as an app for Android and iOS, and as a web app for Blackberry and Windows Phone).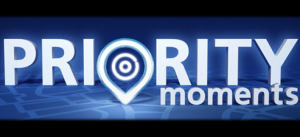 Their deals aren't usually that great (the last good one was from HMV before they went into administration…), but they seem to have quite a few good ones to celebrate Easter. There was another offer for some free chocolate from Hotel Chocolat (ended today, unfortunately), but there's a few more available to use up this week.
Free Coffee from Caffé Nero (valid until 26th March, so be quick!)
You get a free regular coffee (or hot chocolate or tea) from Caffé Nero with this offer – there's no minimum spend, so just go into branch and grab your free drink.
The codes appear to be unique, plus there's an animation on the bottom of the screen, so taking a screenshot isn't going to work (not that you'd try that, of course!)
Free Popcorn, Nachos or a Hot Dog at Odeon (valid until 1st May)
You can get a free large popcorn, hot dog or nachos at Odeon with this offer – whilst there's no minimum spend, I'm going to assume you're probably going to be buying a cinema ticket whilst you're there (unless you really like cinema food).
Two free brownie cookies at Millie's Cookies (unknown)
I got an email with an offer for free brownie cookies from Millie's Cookies, but it doesn't seem to have appeared in the app yet. Hopefully it'll turn up soon!
Not on O2?
Even if you're not on O2, you can still use the Priority Moments app if you've got a Pay and Go SIM card from them: just install the app and validate it using the number you get texted (you might need to put the O2 SIM card in and install it, or sideload it if you're using an Android phone, they've restricted the download to phones on O2, but once it's installed, you can install it on new phones through Google Play). I'm not sure if you've got to have topped up before activating.
You can get a free sim through Top CashBack, and get £5.05 cashback when you top up £10: or for an even better deal you can get a Nokia 100 (in pink, the black ones have sold out) for £1 when you top up £10 with PrePayMania (visit Top CashBack before you checkout to get £5.05 cashback on top!)